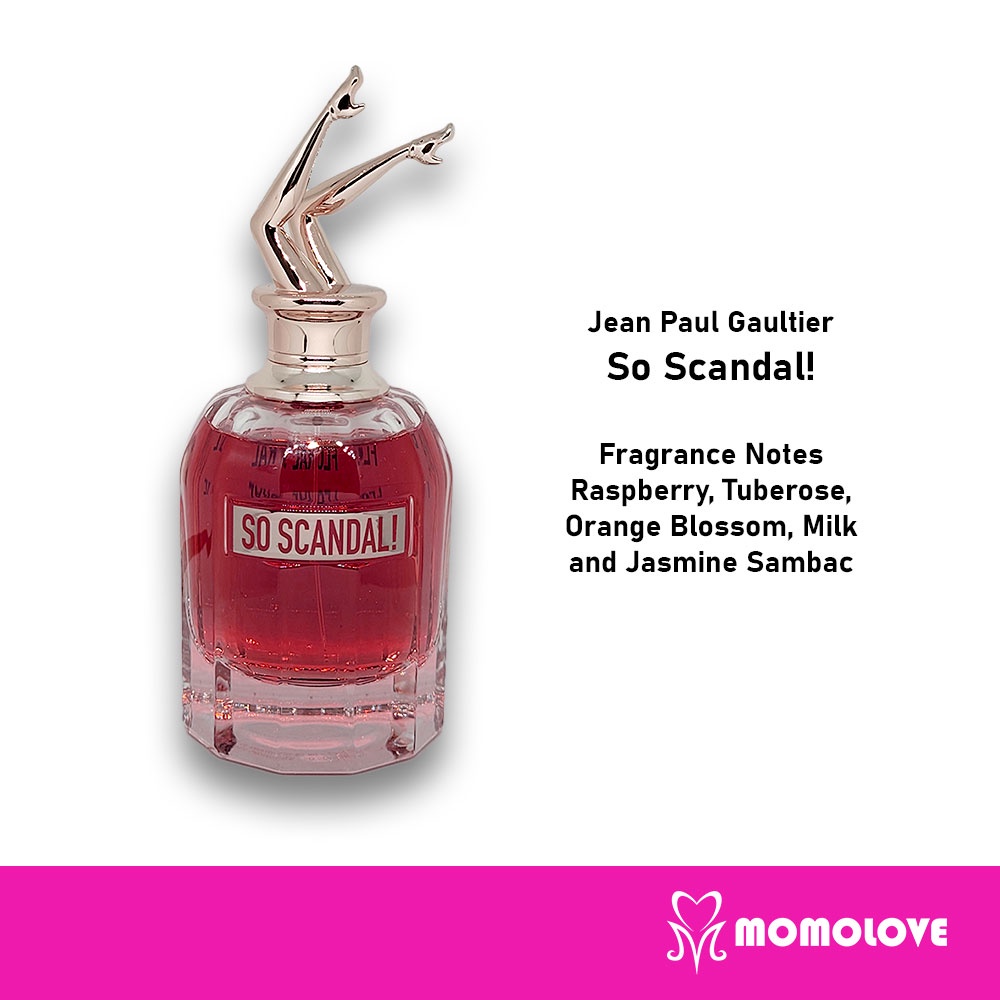 SoScandal! by Jean Paul Gaultier.
The very essence of a scandal.
Orange blossom, so bright, Sambac jasmine so opulent and tuberose so powdery: a threesome of white flowers that one could have sworn would deliver an angelic sweetness.
And boom! It's a bomb of all that is sensual!
Juicy raspberry, a gourmetmilkiness with sexy undertones presses all the carnal buttons. A simple aphrodisiac, a deadly weapon that's deeply erotic.
#SoScandal#perfume #JeanPaulGaultier#jpg#momoloveperfumesg#womenperfume#perfumetester#edp#fragrance#juicy#raspberry